Introducing the Ultimaker 3, which delivers an incredibly reliable and predictable 3D printing experience and performance. Its market-leading dual extrusion 3d printing system, automatic build plate leveling, NFC spool recognition, and hot-swappable print cores make it easy to 3D print complex geometries with high uptime and repeatability.
Dual Extrusion with Ultimaker Precision
The Ultimaker 3 3D printer can tackle even the most complicated or intricate geometries. With dual extrusion 3d printer system engineers and makers can also print objects with dual colors or dual materials. With this feature you can expect far higher quality and much more professional finishes with every 3D printing job.
The engineering team at Ultimaker approached dual extrusion via the introduction of a one of a kind, automatic nozzle-lifting mechanism. The end result is far higher quality and more professional finishes with every 3d print.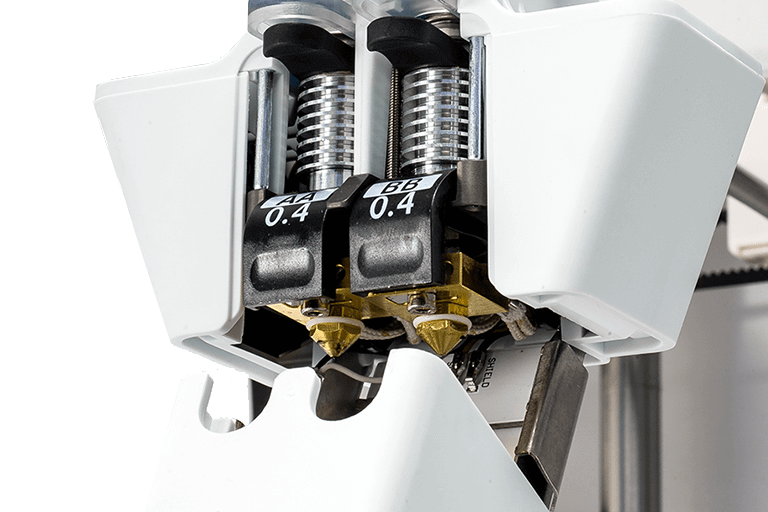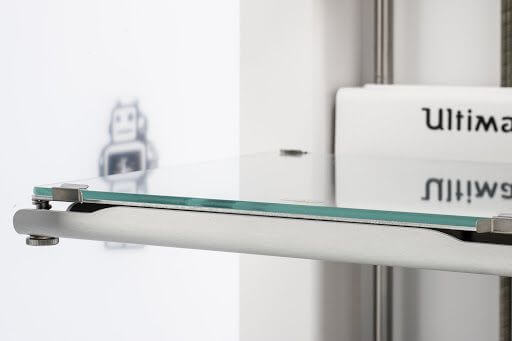 Active Leveling and Increased Print Bed Rigidity
The 3D printer features a capacitive sensor in the print head that can detect even the slightest tilt angle in the print bed. In such cases the printer automatically compensates by adjusting the z-axis height of the first layers. The result is accurate leveling and better build plate adhesion.
Dual-Geared Feeders 
The dual geared feeders in Ultimaker 3 exert more force on the filament and also eliminate heat exposure from the motor.
New Build Plate Design
The Ultimaker 3 3d printing machine has a new build plate design which is more rigid and lighter than previous ones. This allows the 3d printer to have reduced vibrations and increased print quality. Just like the earlier models of Ultimaker, the glass build plate is easy to remove for handling print jobs and cleaning purposes. The print bed can also be heated to upto 100 degrees celsius for maximum print adhesion.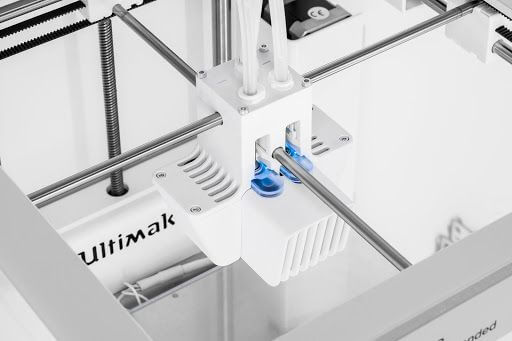 You can now buy 3d printer Ultimaker 3 from Grit 3D at a reasonable price. Grit 3D offers the best 3d printing machine at the best 3d printing machine price. When you buy 3D printer from Grit 3D , you get full pre-sales and after-sales support and hands-on training regarding the 3D printer and how to operate the 3d printing machine. This is an exclusive offer and at this 3d printer price, you will not get any such offer anywhere in Pakistan.
Technical Specifications
Technology: FDM
Print Head: Dual extrusion print head
Build Volume: 215 x 215 x 200 mm
Filament Diameter: 2.85 mm
Build plate: Heated glass build plate
Build plate temperature: 20 – 100 ℃
Build plate leveling: Active leveling
Supported materials: PLA, ABS, Nylon, TPU, PVA
Nozzle diameter: 0.25mm, 0.4mm, 0.8mm
Connectivity: WiFi, LAN, USB port
Monitoring: Live Camera