High uptime & Low Maintenance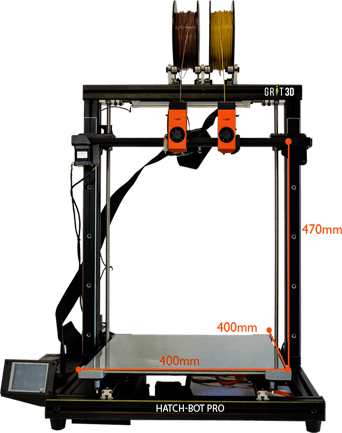 HUGE BUILD VOLUME
Now Print your 3d model at full scale.
HatchBot Pro has a huge build volume of 400x400x470mm.
Enjoy making extra large & tall models.
Think Big. Print Big
DUAL EXTRUDER
Print with two Materials on the same Build Plate Dual extruder allows the user to print two objects simultaneously at the same time and Print in Dual Colors Both extruders work independently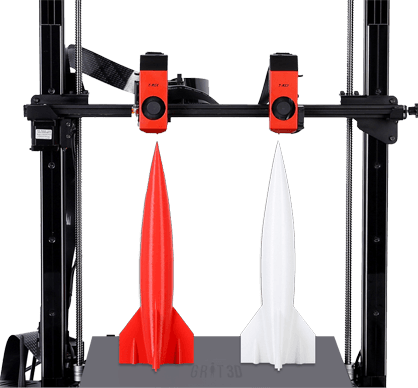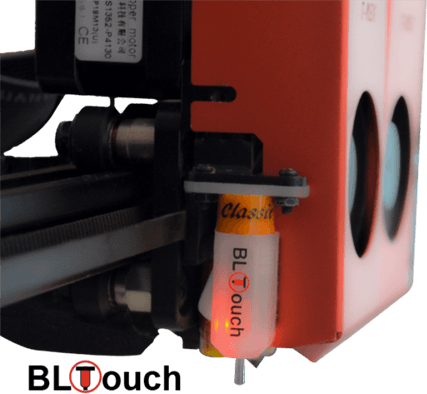 AUTO BED LEVELING
Integrated with BL Touch which is a unique sensor specially designed for 3D Printers, which allows easy bed leveling without going into the hassle of calibrating the bed each time manually!
INTERFACE & CONNECTIVITY
Easy Interface with the 3D Printer using full color LCD of 3.2 Inch making the whole experience very handy for the user. Files can easily be transferred to the 3D Printer in the following ways . Memory card . USB . Wifi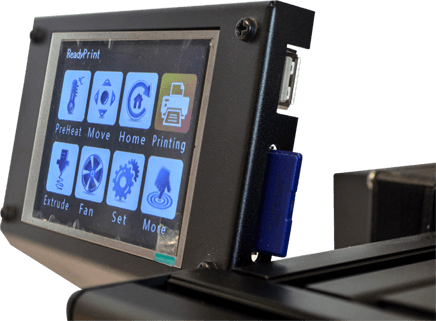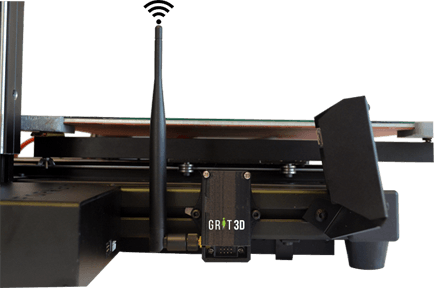 WIFI MODULE
With the help of wifi module you can control your 3D Printer wirelessly. End Files to your 3D Printer either computer or Mobile device Start, Pause and stop the 3D Print Job using your mobile Phone/Computer. And monitor its complete Progress
DUAL ZONE HEATING PLATE
Industrial 3D Printer HatchBot Pro Pakistan comes with a separate KEENOVO heating pad Heating Pad makes two separate zones on the Plate
1. 200 x 200 mm The inner square of the Plate which is activated for smaller Prints
2. Additional outer and complete 400 x 400mm heating zone that can be activated only while you are Printing Big Models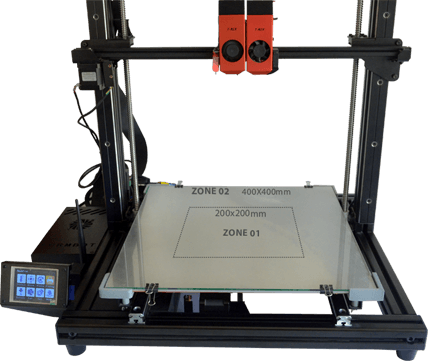 Pre Sales
We know selecting a 3D printer especially for starters & beginners can be a difficult decision. This is where our support team comes in and suggests the suitable 3D printer according to your need.
our team of 3D printer Experts available to help you.

Training
Our Customers get access to our Two Day Extensive Hands-on Training on the 3D Printer all over Pakistan. This is a unique Course by Grit 3D where you get the holistic view on 3D Printing and you get started from the Day 1.

After Sales
We know there is a continuous need of support required to you and you get organization on technical & non-technical issue.
you get access to our 6 months free support on calls and email from our support team.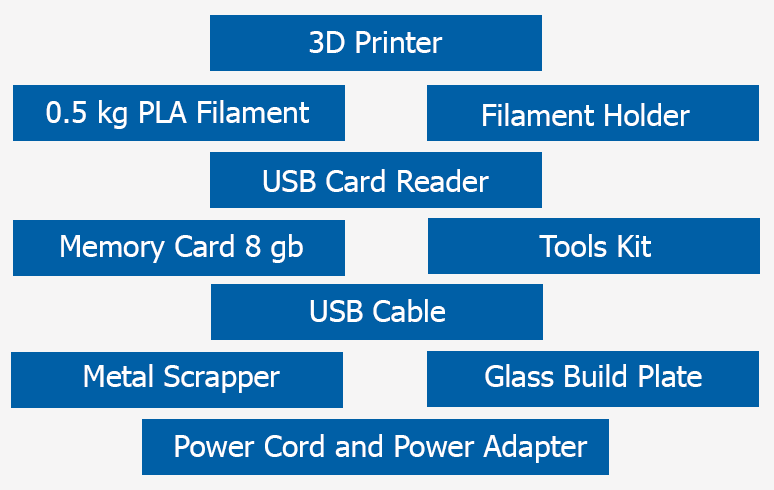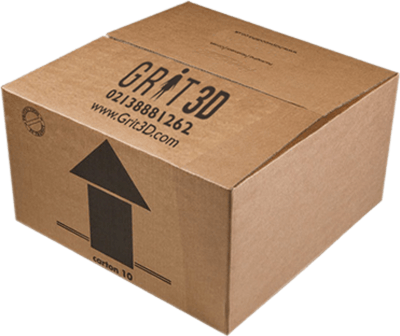 Printing Technology
Fused Deposition Modelling (FDM)

Build Volume
210 x 210 x 210 mm
8.3 x 8.3 x 8.3 Inches

Layer Resolution
0.1 to 0.3 mm
Up to 100 Microns

Filament Diameter
1.75 mm

Power Requirements
Power: 240 Watts
Frequency: 50-60 Hz
Volts: 120-240 Volts
Current: 3.5A

Dimensions
Operating Dimensions:
30 x 30 x 30 Inches (L x W x H)


Shipping Box:
19.5 x 16 x 82 Inches (L x W x H)
Total Weight: 9 kg


Supported Software (Slicer)
Runs on Cura, Simplify 3D


Supported File Format
.obj, .stl, .gcode


Connectivity
SD Card
USB Cable

For any queries you can contact us