HATCH BOT
Desktop FDM 3D Printer
Hatch Bot is a top quality 3D Printer Pakistan that is engineered for Innovators & Makers. A highly reliable and efficient 3D Printer that enables user to Print at High Speed while maintaining its ultimate fine quality in 3D Prints.
Its user-friendly interface makes the experience easy to use and the liberty to print in multiple Materials.
PKR 125,000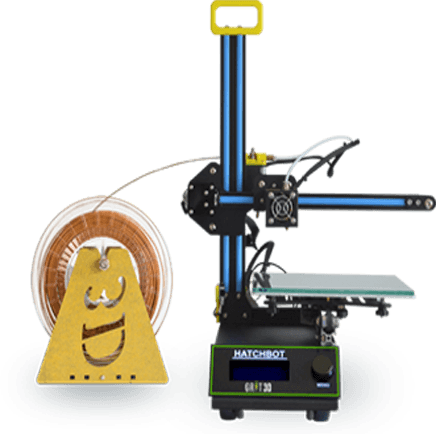 High uptime & Low Maintenance
Hatch Bot series are well known for their Long Hour Print. These have been tested for as long as 48 hours continuous printing and their true potential is yet to be discovered.
Each Printer is thoroughly checked across different conditions before the 3D Printer is shipped to you.
Build Volume
210 x 210 x 210 mm (L x W x H)
Build Plate
Hatch Bot comes with a heated Glass Plate.
High Quality glass ensures easy adhesion of the Print to the surface and easy removal of the 3D Printed Object. This makes 3D Printing a seamless experience and eliminating the hassle of using Kapton tape on each 3D Print job.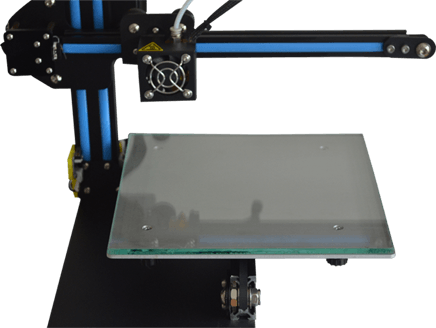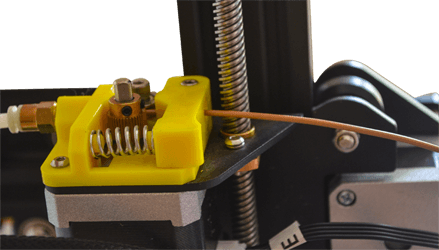 Filament feeder
We believe 3D Printing should be easy and fun at the same time. This is why the Hatch Bot 3D Printer has easy manual feeder which allow easy filament insertion and extrusion.
Nozzle
Integrated with 0.4mm of nozzle, Hatch Bot print quality remains outclass.
Materials
Print is only limited by your Imagination. Hatch Bot 3D Printer Pakistan gives you the liberty to print in multiple types of filament including PLA, ABS, TPU, Rubber and Flexible filament.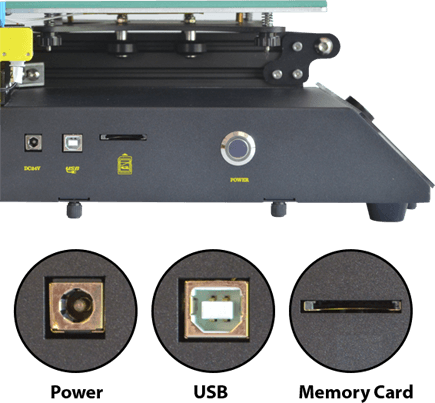 Connectivity
3D printing can be easily done by connecting via Memory Card or a USB cable. Both things are provided in the Box.

Pre Sales
We know selecting a 3D printer especially for starters & beginners can be a difficult decision. This is where our support team comes in and suggests the suitable 3D printer according to your need.
our team of 3D printer Experts available to help you.

Training
Our Customers get access to our Two Day Extensive Hands-on Training on the 3D Printer all over Pakistan. This is a unique Course by Grit 3D where you get the holistic view on 3D Printing and you get started from the Day 1.

After Sales
We know there is a continuous need of support required to you and you get organization on technical & non-technical issue.
you get access to our 6 months free support on calls and email from our support team.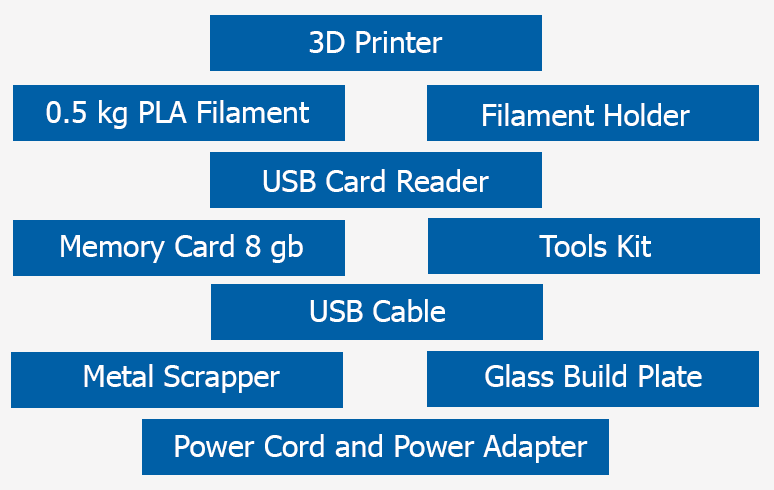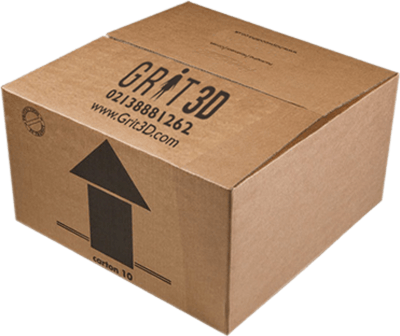 Printing Technology
Fused Deposition Modelling (FDM)

Build Volume
210 x 210 x 210 mm
8.3 x 8.3 x 8.3 Inches

Layer Resolution
0.1 to 0.3 mm
Up to 100 Microns

Filament Diameter
1.75 mm

Power Requirements
Power: 240 Watts
Frequency: 50-60 Hz
Volts: 120-240 Volts
Current: 3.5A

Dimensions
Operating Dimensions:
30 x 30 x 30 Inches (L x W x H)


Shipping Box:
19.5 x 16 x 82 Inches (L x W x H)
Total Weight: 9 kg


Supported Software (Slicer)
Runs on Cura, Simplify 3D


Supported File Format
.obj, .stl, .gcode


Connectivity
SD Card
USB Cable

For any queries you can contact us